The Record maintains its tremendous support of literacy and education in San Joaquin Country as the founder of the Record's Literacy & Book Fair – Family Day at the Park. We are so thankful for their commitment to this grand event that encourages the love of reading in our community! Stop by Record Road for any information regarding Family Day or for a free children's book! While you're there, be sure to give them a huge thank you for bringing Family Day to our community for the past 25 years!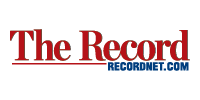 A special thank you to our amazing supporting sponsors!
Your continued sponsorship within the San Joaquin Country is truly remarkable.
2019 Family Day At The Park Slideshow