Sponsored by First 5 San Joaquin
From A to Z…Alphabet Alley is the place to be! Explore with your child as they enjoy interactive projects that are tailored to captivate their young minds. Don't worry parents, we haven't forgotten about you. Here you will find helpful information from dozens of local organizations! Bring your children over to Alphabet Alley and discover just how fun the alphabet can be!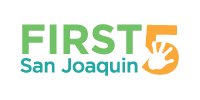 APSARA
Catholic Charities
Child Abuse Prevention Council
Community Action Partnership of Kern (CAPK)
San Joaquin Early Head Start
Creative Child Care, Inc.
Denti-Cal
Education Through Music
El Concilio
Family Resource & Referral Center
Family Resource Network
First 5 California – Hands on Van
Lao Family Community Empowerment
Mary Magdalene Community Services
Oral Health Awareness Society
Read to Me, Stockton!