Sponsored by Kaiser Permanente
It's the Main Event! Join us at the Kaiser Permanente Main Stage for an entire day of musical entertainment presented by Cesar Chavez High School Music Department. Bring a sack lunch or a tasty snack from Treat Street and enjoy music at its finest. From Mariachi to Jazz to Orchestra Classics, Cesar Chavez student musicians will keep you dancing all day long!
For more than 60 years, Kaiser Permanente has been improving the health of the communities they serve through outreach, education and community partnerships. Kaiser firmly believes that education and literacy are the key to leading healthier lives. Their support for Family Day at the Park is so appreciated and we could not put on this day without them.
Live well, be well, and thrive!"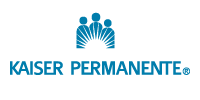 KP and Steph Curry, GSW, 2022 NBA Champions,  Train the Mind, the Body will Follow
KP and Clay Thompson, GSW 2022 NBA Champions, Every Day Holds A Win